The winner of the Leopold Bloom Art Award 2023: Mátyás Fusz
Nominees 2023:
Ádám Albert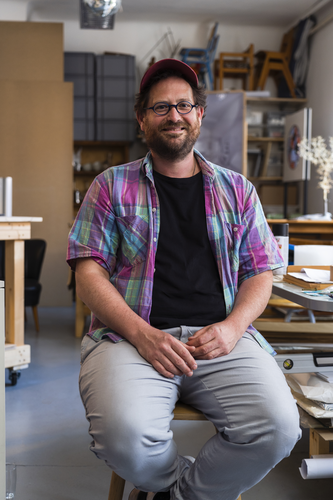 My artistic attitude is to reflect on a wide scale of cultural‐intellectual transmission (that is, the means and modes of knowledge production) that traverse through historical time and geographical space. These socio‐political problems however are not addressed directly, rather I place (or displace) certain questions or aspects of socio‐cultural problems into the sphere of aesthetics. Therefore the technical‐artistic form of an artwork, the skill of making an object is also an important aspect of my art. Most of my works are presented in the form of thematic installation, because it can provide space for presenting divergent questions in a subtle and indirect way by the juxtapositions of multiple perspectives. These installations make up a context of social, cultural, historical, political or economic criticism that are research‐based, and do not only concentrate on the present, but are in‐depth historical researches. These however point beyond the sole invocation of the past in the context of the exhibition, my aim is to reveal intricate networks of knowledge systems, their co‐existence and their not always visible relatedness. I implicitly direct attention to how the framework of contextualization can switch perspective or produce constellations that reinforce or maybe subvert the order of things. Through the realm of the aesthetic I attempt to understand and critique the mechanisms of of power relations, biopolitics, knowledgeproductions, or geopolitical basis of social realities. My artistic practice is characterised by the use of various materials and often forgotten craft techniques, which I use to create total installations occupying the whole gallery space available. Recently, I have also been working on digital object representation (3D scanning and 3D printing) providing democratic access to artworks, and have been conducting artistic research through the exploration of collections and archives of various museums and institutions.
Zsolt Asztalos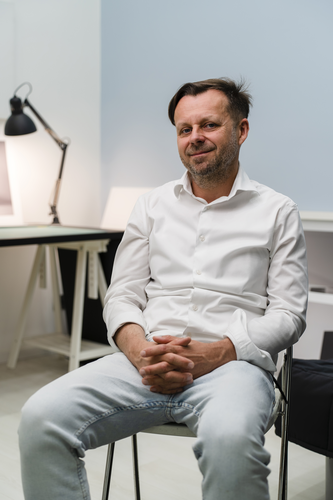 I primarily examine our relationship to the past from different perspectives. Our knowledge of the past is a kind of fiction, which we always write according to the spirit of the age and our own influence. The image of our past is constantly changing, we are constantly rewriting it according to our current state. Many times we no longer remember the real story, but we remember our memories, and layering on top of each other, many versions of the same story are created. The image of the past reflects our current state. This is also true for individual and collective stories. In my art, remembrance refers not only to individual but also to general history theory, and to the canonical writing of art history. The art canon is constantly rewritten over time, according to our current state. I also wanted to express this flexible formability. These models which I create are an architecture of the mind. They are mental landscapes, what could even be termed representations of memory mapping. I examine studies the neurological processes of the human brain and their connection to our psyche. These are models of edited memories, personalized, quantified, dispersed and reconstituted to suit the particular memories that has deemed are important constructions of shared human histories, both private and public. I consider them as monuments of the memories.
Tamás Dezső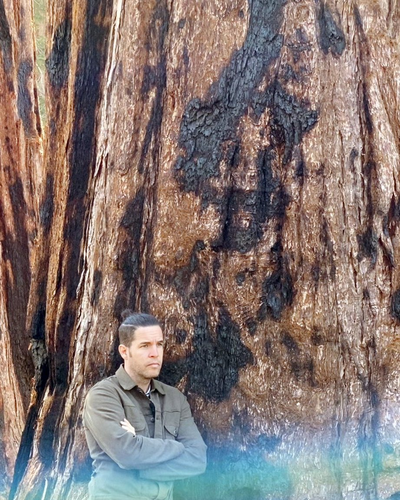 The subject of my work is personal identity and plant identity, as well as man's re- lationship to nature, i.e. to the non-human. Through a variety of art forms and media – including photographs, sculptures, kinetic works, installations – and with an evolving theoretical background and research, I seek to address the questions and issues that the ecological crisis raises very sharply. Each of my works is a problematization, a thought experiment of comparing the fundamental issues of human and vegetal identity, which takes shape through the sensual image or reality of an Azorean forest, a hedge, the world's smallest insect, a piece of a 4.6 billion year old meteorite, 19th century botanical microscope slides or even metronomes. The work is an attempt to show the end of man's planetary domination, man's blindness to everything that is not him, and the essentially unknown, silent world of the non-human world. I explore the traces in man that con- nect him to the environment, to vegetal identity, proving that our species is not su- perior, but only one among the organic and inorganic beings of the world. It has become imperative that we handle plants in accordance with their signifi- cance, and alongside the troubling feeling of the constantly deepening delay, make serious efforts in order to understand not only human identity, but also the issues of fragile vegetal existence - and not merely because our own existence depends and relies on it.
Mátyás Fusz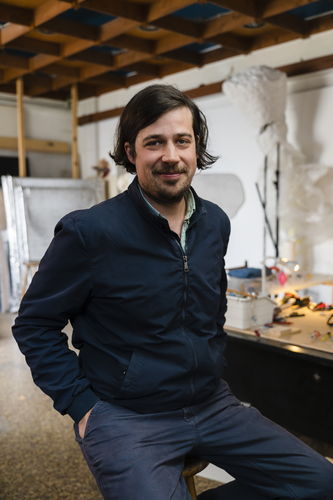 To begin with, a slightly more lyrical reflection on the actuality of the representation of reality. The question of reality as a common language. I can't resist mentioning the circumstances in which this text was written. There is not much grip on reality these days. The stable points that mean a lot to me are quite small. The phenomena I observe during walks and in the garden, the tiny visual and material hiding places of my immediate environment, are now the heightened realities that give meaning to time and days. Spending everyday life locked up in the house is a bit like existing locked up in your own head. But am I the only one who is entertained by them, and am I the only one who gets a sense of reality and a grip on it? When we used to point out the phenomena of experiential reality together and rejoice in them together, somehow they seemed to have much less, or at least less, communicative significance. Now, when someone tells me about a scene, object or observation, live or online, via a screen, that exists in my environment and in my memories, I feel the certainty of a shared reality. It is a romantic cliché that you know for sure you are in love when you understand what they are singing about on the radio. That's exactly what happens here, if I want to be sure that the other person is living now and in the same reality as me, it's good if they are talking about something that I can be sure of myself. Like when a hostage victim shows the front page of that day's newspaper to the camera. But it is only because of the heightened intensity of this period that it highlights the phenomenon that when we see and experience a piece of reality together, and a piece of reality whose truth and reality we all agree on, we have a powerful intersubjective connection that rarely happens, most often only in relation to trivial phenomena, with a large percentage of people. More beautifully, when we recognize the original in the other, which thus becomes the same. In the formulation of someone else's "other" we recognize our own "same".
Katinka Hajas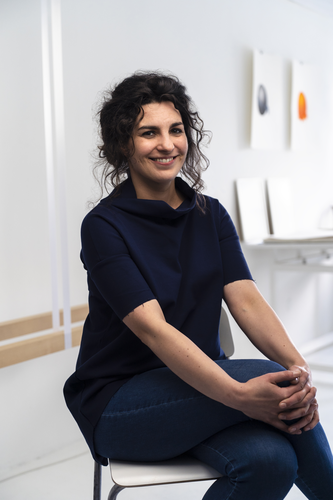 I am trying to understand and analyze both the reality surrounding me as well as my own inner reality through the tools of sculpture, but without being restricted only by the language of sculpture. The selection of a particular genre and the intellectual content to be displayed are closely interconnected in my work. For me, a sculpture is a mental object, the space a psychological space, and a motion picture represents the unity of both. I try to create this content in the most minimalist manner possible, thereby providing an appropriate framework for showing changes in the material such as reflection, corrosion, erosion, wear, a lot of which sometimes may seem insignificant. Furthermore, the concepts of balance, motion, and absorbency are also central elements of my work's message. This perspective often pushes genre boundaries, but at the same is striving to find the unity of our inner and outer worlds.
Dominika Trapp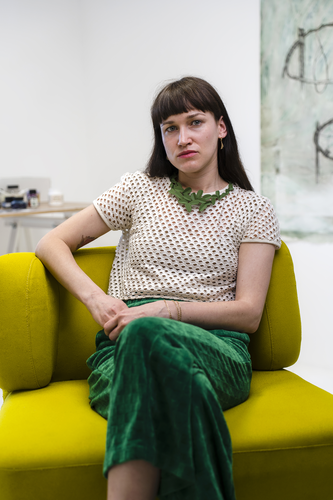 From the very beginning of my career, my practice has been characterized by a two-way interest: on the one hand, a sensitive painterly approach that allows for intuition and introspection; and on the other hand, an outward-directed sensitivity aiming to facilitate dialogues between communities in the service of collective self-knowledge, while maneuvering through various emotional, cultural, and political differences. Although I tend to draw inspiration from deeply personal experiences, the parallel presence of historical-artistic research, multiple critical perspectives, as well as the reflective examination of international intellectual trends in the local context are equally key elements of my working method. My works address topics such as the relationship between tradition and contemporary culture, women's fate in Hungarian peasant communities, the historical context of eating disorders, or intuitive painting as a possible somatic method for artistic research. More recently, I have participated in the residency programs of Art in General in New York, the Erste Stiftung in Vienna, and FUTURA in Prague. In 2020, my solo exhibition was presented at Trafó Gallery in Budapest and Karlin Studios in Prague. In 2021, I participated at the 14th Baltic Biennale in Vilnius, and in 2022, at the Manifesta 14 Prishtina. I am currently a multimedia art fellow at the Doctoral School of the Moholy-Nagy University of Art and Design.
Dorottya Vékony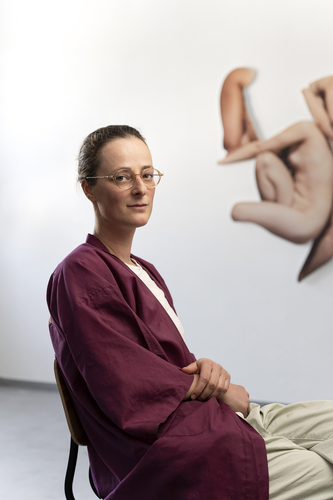 Reproduction has long been a public issue. The most exciting ideas about biopolitics were formulated by Foucault: how control over our bodies is taken out of our hands into the hands of power, how our biological bodies become social bodies. In recent years, I have been researching how the boundaries of social body - biological body within the biopolitical discourse have changed over the course of the 20th century, and what meaning it has today. Along these concepts, and through my own artistic practice, I explore how women's bodies and behaviors, reproductive normativities and pathologies are shaped, regulated and controlled by different technologies and social rites. I have been dealing with fertility and reproductive rights for several years. My attention is directed on situations where there is some kind of hindrance in this regard, where fertility turns into 'barrenness', where the event of birthing and birth cannot take place. The focus of my interest is how the women I meet deal with these (crisis) situations and create new, supportive communities determined by empathy and acceptance.