The jury in 2019: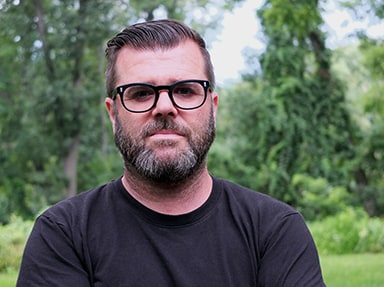 Dr. Paul O'Neill
Dr. Paul O'Neill is an Irish curator, artist, writer and educator
He is the Artistic Director of PUBLICS, a curatorial agency and event space with a dedicated library in Vallila Helsinki. Between 2013-17, he was Director of the Graduate Program at the Center for Curatorial Studies, Bard College. Paul is widely regarded as one of the foremost research-oriented curators, and leading scholar of curatorial practice, public art and exhibition histories. Paul has held numerous curatorial and research positions over the last twenty years and he has taught on many curatorial and visual arts programs in Europe. Paul has co-curated more than sixty curatorial projects across the world.
He was visiting tutor on the de Appel Curatorial Program, Amsterdam, and was international research fellow with The Graduate School of Creative Arts and Media, Dublin. He has previously held lecturing positions on the MFA in Curating, Goldsmiths, University of London amongst others. He was the Curator of London Print Studio Gallery and the Artistic Director of Multiples X in Dublin.
Paul's writing has been published in many books, catalogues, journals and magazines and he is a regular contributor to Art Monthly. He is on the editorial board of The Journal of Curatorial Studies and FIELD – A Journal of Socially Engaged Art Criticism. He is editor of Curating Subjects (2007), co-editor of Curating and the Educational Turn(2010), and Curating Research (2014) both with Mick Wilson, and of Locating the Producers: Durational Approaches to Public Art (2011) with Claire Doherty. He is the author of the book The Culture of Curating and the Curating of Culture(s) (2012).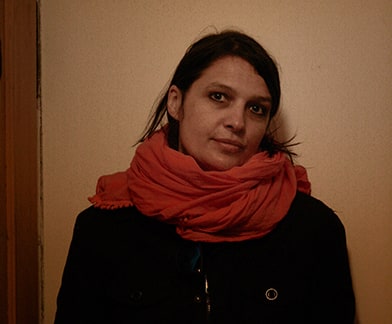 Gabriela Kotiková
Gabriela Kotiková is an art historian and curator living and working in Prague, Czech Republic.
She studied Art History at the Charles University in Prague, graduating in 1998 with her thesis "Photography in Czech Fine Art in the 1990s". Since 1999 she has been working for the Center for Contemporary Arts Prague (formerly Soros Center for Contemporary Arts Prague). She has worked on a large variety of projects at the CCA, specializing in detailed documentation of Czech contemporary artists. Since the year 2000 she has been the head curator of the CCA Gallery (called Jelení Gallery). The gallery's focus is on the support of emerging young artists providing them with the opportunity to have their first independent exhibitions. Throughout the nearly 20 years of working for this gallery Gabriela has curated over 50 monographic exhibitions of artists such as Eva Kotátková, Dominik Lang, Ján Mančuška, Zbyněk Baladrán and many others. Some of her projects outside of this gallery include group exhibitions "Luksus, Kamera Skura, Headless Rider" in Cimelice and co-organizing the exhibition "Criss-Cross" in Broumov. In 2003 she was awarded the development grant for curators from the organization transit.cz. Gabriela has published texts in periodicals including Ateliér, Živel, and Umělec.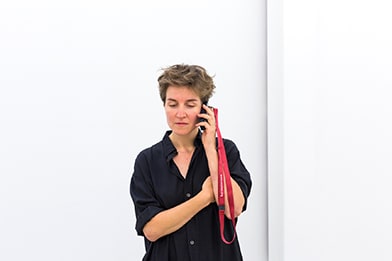 Noor Mertens
Noor Mertens is a curator and writer, currently based in Germany.
Noor Mertens works as curator and currently leads Kunstverein Langenhagen (DE). Here, she organized solo exhibitions with Stefano Calligaro, Isabel Nolan, Kroot Juurak and Philipp Kremer amongst others and projects around Baroness Elsa von Freytag-Loringhoven and artist and curator Jack Jaeger. She studied musicology and art history and wrote her thesis about the notion of the dérive of the Internationale situationniste. Until 2016 she was curator of modern & contemporary art and city collection at Museum Boijmans Van Beuningen, Rotterdam, where she developed projects together with Beni Bischof, Alexandra Bircken, Elad Lassry, Liu Wei and worked with the collection of the museum. Before that she worked for Galerie Paul Andriesse, Amsterdam. She regularly writes articles and essays, she was for example co-author of the publication Towards Visibility. Exhibiting Contemporary Drawing 1964-80 (Roven éditions, 2015). She was curator of Prospects & Concepts of the Mondrian Fund in 2016 and last year she co-organized The Gallerists: radical mediators in contemporary art from the sixties onwards, a series of public talks with 'pioniering' (former) gallery owners taking place in Amsterdam.